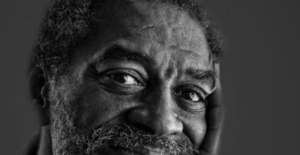 An analysis of cancer registries published by JAMA Network Open noted that, overall, across the United States, black men had a nearly 40 percent higher risk for death from the disease than white men. 
However, the authors of the paper also observed that these racial differences were more pronounced in some regions than in others.
For example, black men in Atlanta with a Gleason Score of 1 had the lowest chance of surviving the disease among the 17 geographic regions included in the analysis.
"This cohort study found that population-level differences in prostate cancer survival among black and white men in the U.S. were associated with a small set of geographic areas and with low-risk prostate cancer," researchers wrote in the study. "While the cause of racial disparities in prostate cancer survival remains a topic of ongoing study, future studies and interventions should be targeted at settings where racial disparities are most pronounced."
According to the American Cancer Society, roughly 200,000 men in the United State are diagnosed with prostate cancer annually. In general, black men are about 1.5 times as likely to be diagnosed with the disease, compared to white men.
The 1-to-5 Gleason Grade is a commonly used rating for disease severity in prostate cancer, with 1 being the least severe. Most prostate cancers are believed to have a Gleason Grade of 3 or above.
The authors of the JAMA study analyzed data from 17 geographic registries included in the Surveillance, Epidemiology, and End Results, or SEER, database. They focused on men 18 years of age and older with biopsy-confirmed prostate cancer.
Of the 229,771 men included in the analysis, roughly 78 percent were white and 15 percent were black, with the remainder classified as other or unknown. The mean age of study participants at prostate cancer diagnosis was roughly 65.
For those included in the study, there were 4,773 prostate cancer deaths among white men and 1,250 deaths among black men. The areas with the highest risk for death from Gleason Grade 1 prostate cancer for black men were Atlanta, Greater Georgia, Louisiana and New Jersey. In the latter three areas, black men were roughly twice as likely to die from the disease than white men.
Black men with Gleason grades between 2 and 5 were approximately 1.5-times as likely to die from prostate cancer in these areas than white men with the same disease severity, according to the study.
Prostate Cancer is one of the most easily treated cancers if caught early so guys make sure you get regular check ups.
If you require treatment consider CyberKnife Radiation Therapy. It can be done in 5 treatment sessions instead of 42 with other types of radiation and it has a 97% cure rate with few if any side effects.
Talk to our experts at the CyberKnife Center of Miami they'd be happy to answer any of your questions, including what treatment is best for you whether it's CyberKnife or not. Call to make an appointment 305-279-2900 or go to our website now and schedule it. www.prostatecancertreatmentmiami.com