Since the CyberKnife Center of Miami opened its doors in 2001 we've successfully treated thousands of patients, including those with prostate cancer.
They come from all walks of life, different backgrounds and ages with various stages of prostate cancer.
The one thing they all have in common when arriving is feeling anxious and uncertain about the disease and determining what is their best treatment option.
However, after meeting with our oncology team they're more than ready to move forward, feeling confident about choosing CyberKnife Radiation Therapy over other types of treatments including HIFU, Proton Beam, Surgery or other types of radiation.
CyberKnife has a 97% cure rate for prostate cancer. It can be done in 5 radiation therapy sessions over 10 days compared to 42 over 3 months with other types of radiation treatments. So it's much quicker and safer, causing the least disruption to patients' lives. It's non-invasive so there is no need for anesthesia or cutting. It has none of the risks that come with surgery, including infection and downtime.
The CyberKnife Radiation Beams which target and destroy the tumor are so precise there is less risk of side effects including impotence and incontinence.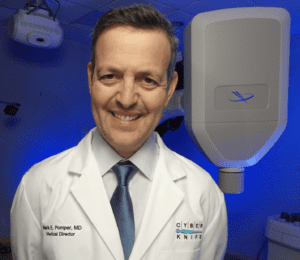 CyberKnife Miami's Medical Director, Board Certified Radiation Oncologist Dr. Mark Pomper says, "There's a general thought among surgeons that surgery is better for men under age 60 because radiation's long term effects may cause problems years later, like impotence and incontinence, but that's not what research is proving. Surgery has long term effects too. CyberKnife has few side effects. Its pinpoint radiation beams hit only the tumor, dissolving it, so we can give a much higher dose with a lot fewer treatments, leaving healthy surrounding tissue unharmed. There's over 20 years of published studies supporting the effectiveness and safety of CyberKnife for prostate cancer."
Here's what just a few of our prostate cancer survivors say about CyberKnife: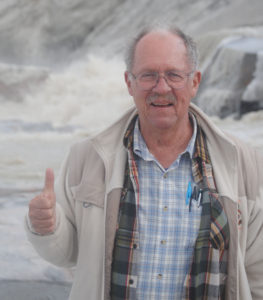 Harold ~ "I so appreciate that this technology is available. I didn't feel a thing during the CyberKnife treatment. I have a little soreness from the whole radiation therapy but it's going away. We are living at an unbelievable time, the opportunities we have in medicine to treat things like prostate cancer is amazing."
"But what my wife and I loved the most is the incredible professionalism and responsiveness from everyone at CyberKnife Miami. From Dr. Pomper to Mario Tobon the Radiation Therapist, to Maria Borgen, the Scheduling Coordinator who set everything up for us. They made it all so easy. I haven't seen anything like that in a long time. Everyone was so thorough and carried through on every little detail. It's quite the contrast from what you sometimes experience in the medical world today."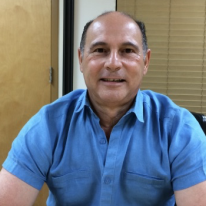 Antonio ~
"After watching my two brothers suffer tough side effects following Prostate Cancer surgery, I didn't want to risk it and instead chose a non-invasive treatment, CyberKnife Radiation Therapy. I had 5 treatments over 10 days at the Cyberknife Center of Miami. I had no bad side effects & went right back to work after each session. It was so simple and easy. Easier than I even thought it was possible."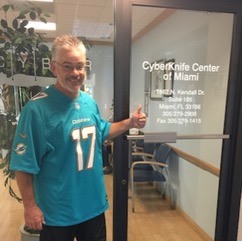 Don ~ "The whole process was a piece of cake. I'd lay down on the CyberKnife table for each forty-minute treatment, relax and listen to my special music playlist. It's fascinating how a machine that makes no noise is so powerful. My side effects were minimal. After my fifth and final treatment, I had a little fatigue and urinary urgency that lasted maybe a day. Nothing bad enough to stop me from working or doing anything. We'd walk out of CyberKnife Miami and go to lunch while surgery patients I know of are dealing with pain, bleeding and learning how to urinate again."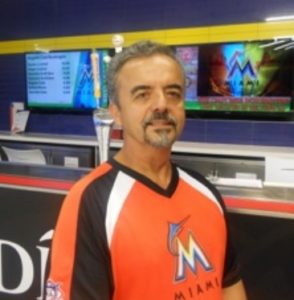 Joe ~ "I can't believe anyone would choose anything other than CyberKnife. It was so easy. I didn't feel a thing during or after treatment. Most times I just laid there, closed my eyes and listened to the music. It's been 9 years since my treatments, I'm cancer-free and have no complaints. I wish more men knew about CyberKnife. Don't just do what your doctor tells you, do your homework, learn all your treatment options." Joe admits he was scared about treatment. "When I talked to other guys I heard horror stories. Doctors took out their prostate or they had too much radiation and now they can't hold their urine or get erections. There was no way I was going to have my prostate taken out and with standard radiation, treatment would take over two months. CyberKnife is a better way to go."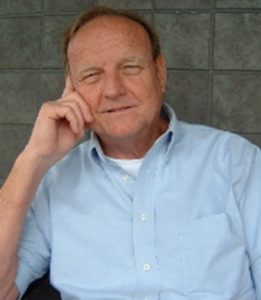 Mike ~ "It was 5 easy treatments over 10 days and I had absolutely no side effects, it didn't slow me down at all and I haven't had a problem since. I don't feel any different today than before I knew I had prostate cancer. Why take the risk of being cut open or waiting if you can have it taken care of quickly, efficiently and effectively with CyberKnife? Everyone at CyberKnife Miami made me feel so comfortable and are so nice. I can't say enough great things about them. All of the doctors work together as a team. They were all there for my first treatment and they continue to call to see how I'm doing. Their compassion is just incredible. I asked them to send me a stack of brochures and I pass them out to everyone to help spread the word about this amazing technology. I am forever grateful to have learned about CyberKnife and in particular the CyberKnife Center of Miami."
Dr. Pomper says, "Years of mounting research is proving CyberKnife to be the gold standard for treating prostate cancer and as more men learn about CyberKnife it is becoming the number one treatment of choice."
Call the CyberKnife Center of Miami if we can help you or a loved one 305-279-2900 and go to our prostate cancer website now for more information.
www.prostatecancertreatmentmiami.com